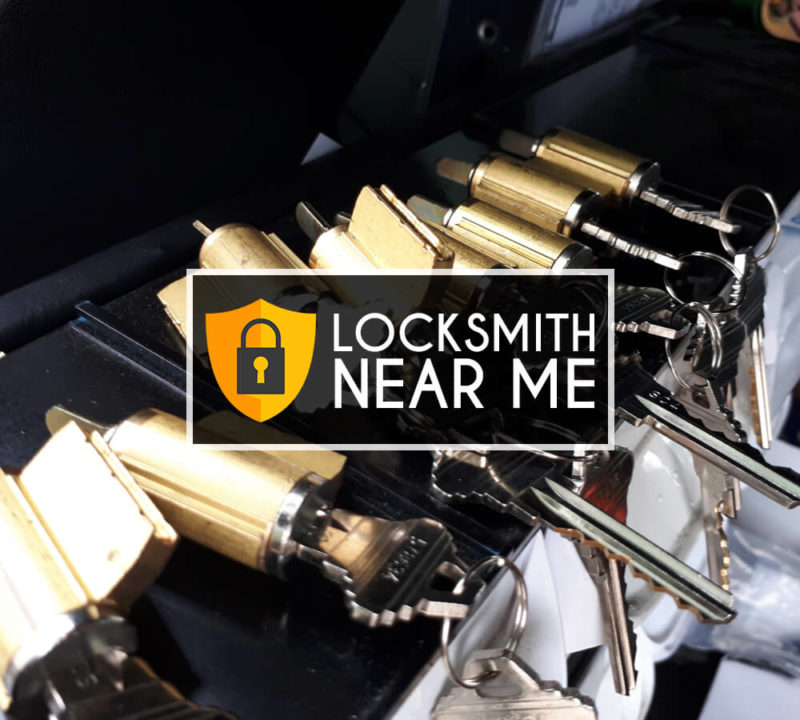 Locksmith Near Me is staying Reliable in this unique time of COVID-19
In today's busy world and especially during these pandemic times, having a trusted locksmith company at the push of a button is exactly what you need. We come to you in a mask and with gloves. This is our new reality and we intend to follow through with it. But before you call any locksmith emergency service provider you should do the research first and choose and hire your preferred locksmith prior to the onset of the emergency. Do not wait to locate the most suitable and trustworthy company when you are in a rush to get to work or to get to an important appointment. Do it now.
Most people only begin looking for a locksmith when they need one, and that is when they hire the wrong one. An emergency service is always expensive when it is called at the spur of the moment without really looking into what services they offer and at what prices. Locksmith Near Me has the reputation of being a trusted locksmith emergency service provider in your area for over 15 years. We maintain our clientele for years because we value our clients and want to continue being their go-to locksmith for all their needs. How do we do that? We simply stand behind our word; we do not promise what we cannot deliver, and our prices are consistent with the services that we offer. We are transparent and extremely timely. Your time is our time. We are there for you so that we can Take Care of you in the stressful moment when every minute matters. We understand you are in a hurry and as such, so are we.
How many times have we all overpaid for service providers? The answer to that is probably too many times. There is a way to save money on emergency locksmith services. Use Locksmith Near Me . But do not just use when you are in a rush, research us, read our reviews and then hire us before you need us. Pre planning always proves to be the best and most cost-efficient way for emergencies. Fancy locksmith websites and colorful promotions is in no way a guarantee for a good locksmith service provider. That is easily done these days, many novice locksmiths have mastered it, but few have delivered on it. Locksmith Near Me does and will continue to do so for as long as we work for you. Locksmith Near Me stands by their company's business philosophy of professional, quality and reliable locksmith services. We regularly monitor our services for competency and timely performance of the task. No other company does that. Your feedback is important to us, and your positive reviews of our services is what keeps us in business, and we continue to do so with every technician on board and with every job we perform, large or small. All our clients are important to us, and we show it.
Some people think that a locksmith service is needed only for when they forget their house keys. Not true. We do all vehicle lockouts. We know all the cars and our expert technicians use the latest technology to replace, program and reprogram car keys faster than you would ever expect. You will be on your way sooner than you think with a great sigh of relief. We are trained to keeping your home and your loved ones safe when you need your locks changed for your home. Our technicians have received the most current training on all the home locks along with the ever-changing technology of any new home security systems. We require that our technicians pass an extensive background check so that we feel at ease when we send them to you. They are trained professionals who know that your peace of mind is our peace of mind.
How are we different than the rest? We treat our clients differently. We regularly train and keep up to date on new technology that helps us do our jobs more efficiently. We never stop. We understand that in a fast-changing world, we need to change too. We fix damaged and broken keys, we replace locks after burglaries, we reprogram keys, we make new keys for lost car keys. We solve problems.
How do we stay in business? We rely on you, our clients. It is the list of our past customers that is our most valuable asset. To leave no client behind, we have mastered the skills necessary for every call we receive. If you are locked out of your car, lost your car keys, need new locks for your home or need to get into your home. We will be there. We will be there faster than the rest because that is how we stand out. We are truly an emergency service provider. We are fast because we must, we are knowledgeable because we mastered the craft, and we are transparent because this is how we keep our clients. We are there to serve, and we do just that. We are Locksmith Near Me.
Do You Need A

Locksmith Near Me

?